International Training Partners is a global network of facilitators and trainers from more than forty nationalities serving together in an informal partnership to provide practical, interactive, biblical training in interpersonal relationships for Christian workers.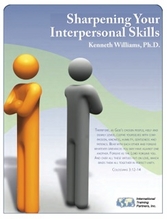 Sharpening Your Interpersonal
Skills Workshops (SYIS)
"SYIS training was some of the most beneficial and practical training I have ever received. Relationships are the foundation of all we do in life and ministry… I appreciated SYIS's style of teaching, the group interaction, and the very practical tools that SYIS provides. It really is indispensible and I would strongly encourage anyone in ministry to get this training."
SYIS workshops have been hosted in 100 countries, enhancing ministry effectiveness through growth in interpersonal skills for thousands of Christian workers, local church members and Christ followers.
Facilitators from forty-six nationalities form ITP's global facilitator network. Many ITP facilitators are volunteers, giving their time to serve in SYIS Workshops that benefit people from their own and other organizations.