SYIS Online Courses

Everyone wishes they did it right. For example, you say something that you regret, someone says something to you that you can't forget, they get offended or you get offended. Sadly, this is the experience of Christ followers everywhere.

SYIS Online is ideal for any Christ follower who wishes to truly become more loving and effective in their relationships with others.

SYIS Online courses are highly interactive. Participants work and practice together in pairs, small groups, and as a whole group. The best methods of adult education are utilized so that maximum learning takes place.


Overview

Entire SYIS workshop offered as four online courses.
Course One is the starting place in the sequence and foundational for the other courses.
The other three courses may be done in any order following Course One.
Each Course includes six weeks of interactive online work and then another six weeks of personalized follow-up coaching.
Courses are led by teams of ITP-qualified facilitators.
Group size is limited to no more than eight participants to enhance the interactive learning environment.
SYIS Online Outcomes

The hope is that participants of SYIS Online will:
Experience the work of the Holy Spirit in areas of personal need.
Learn in an environment of safety and respect.
Identify personal core beliefs held and begin the process of growth in areas of needed change.
Practice new skills for more effective relating to others.
Initiate personalized steps toward integration of new knowledge, skills and attitudes.


Gain an awareness of common attitudes and actions that harm our relationships.
Process personal core beliefs related to interpersonal relationships and each of the topics in focus.
Examine Biblical principles for listening with love and gain new attitudes and skills as a listener.
Become effective in inviting others to share from the heart and how to respond to them in loving ways.
Learn to help others solve problems through a process of exploring options.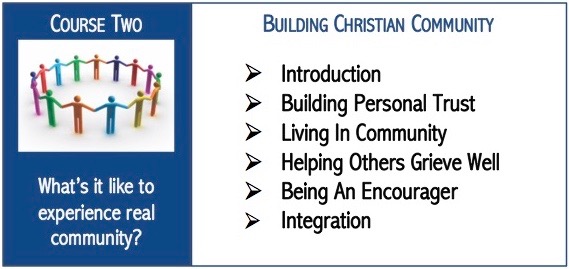 Explore the Biblical principles and key factors that contribute to healthy Christian communities.
Process personal attitudes, convictions and core beliefs related to life in Christian community.
Gain awareness of the actions and attitudes that break trust and take steps toward proactively building trust with others.
Process personal grief and loss and discover practical ways for helping those who are grieving.
Learn loving and effective ways to encourage others for who they are and what they do.



Gain a biblical perspective on confronting others and managing conflict.
Process personal attitudes, convictions and core beliefs for each topic in focus.
Discover biblical guidelines and helpful skills for confronting others well and also responding effectively when confronted in anger.
Learn a step-by-step strategy for managing personal conflict and helping others in conflict.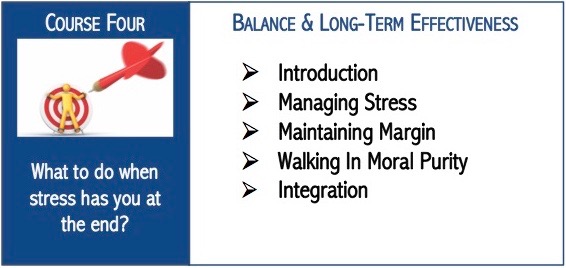 Explore biblical principles for long-term fruitfulness, personal purity and enjoyment in ministry.
Process personal attitudes, convictions and core beliefs for each of the topics in focus.
Become aware of personal sources of stress and their impact on our lives.
Learn to deal with the emotional impact of stress and apply resources for managing it well.
Build a personal strategy for gaining and maintaining balance and margin.
Increase our understanding of the dynamics of sexual temptation and our personal vulnerability.
Recognize the value of building safe relationships and community that supports sexual purity.


The price for each online course is $250 USD. Discounts are available for early payment.